Office of the City Administrator

Office Hours
Monday to Friday, 8 am to 6 pm, except District holidays
Connect With Us
John A Wilson Building
1350 Pennsylvania Avenue, NW, Suite 521, Washington, DC 20004
Phone: (202) 478-9200
Fax: (202) 727-9878
TTY: 711
Email:
oca.eom@dc.gov
Agency Performance
City Administrator
Image: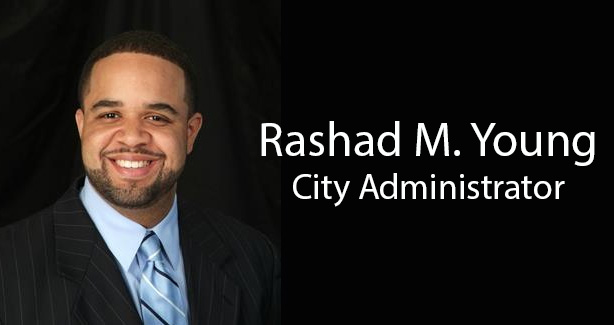 Meet the City Administrator, Rashad M. Young.
Featured Content Items: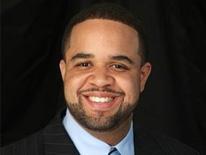 City Administrator
Mr. Rashad M. Young was appointed the City Administrator of the District of Columbia on January 2, 2015. In this role, Mr. Young is charged with ensuring efficient, accountable and well-managed service delivery to all residents, business owners and visitors on behalf of the Mayor.
Mr. Young previously served as City Manager of Alexandria, VA where he is credited with forming the Office of Performance and Accountability (OPA) to develop a culture and practice of performance management and data-driven decision making. He also formed the Department of Project Implementation (DPI) to more effectively manage the growing and expansive list of City infrastructure capital projects. In addition, Mr. Young enhanced civic engagement in Alexandria by developing and deploying technology such as Call.Click.Connect that allows citizens and stakeholders to communicate directly with staff at all levels of the organization.
Mr. Young's tenure in Dayton included accomplishments such as maintaining fiscal discipline and achieving the upgrading of the City's bond rating. His use of performance management systems to deliver top-notch city services has helped city government be more transparent, outcome-based and customer-focused.

Mr. Young has spent his entire career building expertise in public management, including 12 years as Assistant City Manager or City Manager in urban centers, namely Alexandria, VA, Greensboro, NC, Cincinnati and Dayton, OH. Throughout his career, Mr. Young has managed workforces totaling several thousand employees, led labor union contract negotiations, and overseen airport, convention center, water utility, human service, transit, public works, and public safety agency operations. This experience has made Mr. Young a nationally known and respected public manager.

Mr. Young is a National Board Member of the National Forum for Black Public Administrators (NFBPA), a Board Member of the Urban Libraries Council (ULC), a credentialed manager and member of the International City/County Management Association (ICMA), a Fellow of the National Academy of Public Administration (NAPA), and an Affiliated Professor of Practice with Virginia Tech's School of Public and International Affairs.