Open Data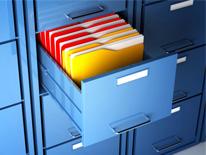 An important component of Open Government is Open Data. To support transparancy and information sharing, the District government maintains a large repository of information on everything from service center data, real estate data, crime data, and much more. This information is provided to the public in several different formats, such as raw data files, online maps, interactive dashboards, and mobile applications.
Budget Data
The Office of the Chief Financial Officer (OCFO) maintains budget data and revenue data on behalf of the District government. This information is available to the public in several different formats.
Dashboards
The District government uses online dashboards to share budget and operational data, improve transparancy, and monitor agency performance.
Map Data
The District government offers several online mapping applications to display map data for a wide range of information ranging from crime statistics and public school profiles to detailed property infomation and more.
Moblie Apps
Mobile applications are used by District agencies to connect with residents, share information and provide another channel for customer service.
Open Data Catalog
The Open Data Catalog is a tool that provides public access to city operational data through the internet. Data is provided in multiple formats and is intended to improve transparancy, information sharing, and government accountability.
Public Safety Data
Several District government agencies provide public safety data in multiple formats. This information includes but is not limited to emergency response data, crime data, and more.
Real Property Data
The District government provides multiple resources to access real property data. This information includes but is not limited to property tax records, land records and deeds, zoning regulations and maps, District property records, and more.
School Data
School performance and facility data is provided in multiple formats by applicable District agencies, such as: DC Public Schools; Deputy Mayor for Education; Office of the State Superintendent of Education; and the Public Charter School Board.