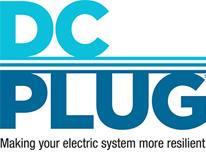 The Electric Company Infrastructure Improvement Financing Act of 2014 requires Pepco and DDOT to file a financing application for approval by the Public Service Commission. On August 1, 2014, the Application for Financing Order was filed. It delineates the DC PLUG funding strategy and customer surcharges.
When approved by the Public Service Commission, the Financing Order will authorize the District to issue up to $375 million in revenue bonds, to fund, in part, the civil contruction services that DDOT will implement for DC PLUG. Additional DDOT funding (between $62 million and $125 million – depending on project requirements) will be allocated through its annual funding for roadway improvements.
The Financing Order will also authorize a customer surcharge to cover the repayment of bonds (for DDOT) and the ongoing financing costs associated with the funding that Pepco allocates for DC PLUG improvements. The monthly surcharges are expected to begin in the first half of 2015. The average estimated monthly bill impact, which is in line with the analysis presented in the Task Force Report, will start at $1.30; and, at its expected peak (in 2022) is forecasted to be $3.25 per month for a typical residential customer using 750 kwh/month.