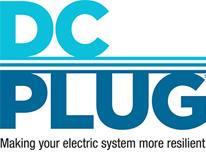 The proposed strategy for undergrounding the 21 initial electricity feeders has been defined, by DDOT and Pepco, in the Triennial Plan for the Power Line Undergrounding (DC PLUG) initiative. This Triennial Plan, which covers the 2015 – 2017 implementation period, is the culmination of work by the Mayor's Power Line Undergrounding Task Force, established after a series of severe weather events in 2012, which caused prolonged outages for many District residents and businesses.
In the DC PLUG initiative, DDOT will construct necessary underground facilities and Pepco will install the electric distribution system improvements on targeted feeders Undergrounding will encompass the primary mainline and lateral wires (high voltage circuits), which are the most vulnerable circuits during severe weather.
The selection of feeders for undergrounding is based on the criteria established by the Task Force (Technical Committee). As a result, the poorest performing feeders, which are primarily in Wards 3, 4, 5, 7 and 8 where the majority of the overhead distribution lines currently exist will be targeted in the DC PLUG initiative. This undergrounding strategy offers the best balance of reliability improvement and cost.
"A public-private partnership is the most practical way to achieve a prudent undergrounding solution. We've combined our expertise and resources to produce a cost effective solution that will achieve the improved reliability that District residents and businesses expect."
– City Administrator Allen Y. Lew