Performance Management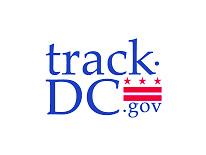 The Office of the City Administrator (OCA) is charged with monitoring agency performance and facilitating the effective and efficient implementation of the Mayor's policies by providing leadership, support and oversight of District government agencies.

The OCA uses several management tools to track agency performance. These tools are made available to the public as part of the District's commitment to open government and holding agencies accountable.

One City Action Plan
The One City Action Plan outlines the Mayor's agenda to grow and diversify the District economy, educate and prepare the District workforce, and improve the quality of life for all. Progress is monitored in real time with the use of an Action Plan Report Card and interactive graphs for the plan's Long-Term Indicators.

Performance Plans and Performance Accountability Reports
Performance planning and reporting is the foundation for how we operate and evaluate our government. At the beginning of each fiscal year, each city agency is asked to develop a performance plan. The performance plan describes new initiatives that improve the quality of their services and highlights metrics that meaningfully gauge their progress against goals. The Office of the City Administrator maintains a comprehensive list of all Performance Plans by agency or by policy area.

Performance Accountability Reports are developed at the end of the fiscal year to summarize accomplishments and report on whether or not city agencies met the targets set forth in their performance plans for that year. A comprehensive list of all Performance Accountability Reports is also available by agency or by policy area.

TrackDC
TrackDC is an innovative dashboard for tracking the performance of individual agencies. Users can learn more about agency performance metrics, budgets, spending, news, customer service scores, and other valuable information.

GradeDC
GradeDC harnesses innovative analytical technology to improve customer care at participating DC government agencies. Feedback is collected from the website and combined with data from comments posted on social media sites like Twitter. This data allows the DC government to form a grade for each agency. The goal is to help customers easily offer actionable feedback and help DC government agencies to improve the quality of customer care.

DCStat
DCStat is one of many tools used by the Office of the City Administrator to improve performance and accountability. Formerly known as CapStat, DCStat is a focused, hour-long public process aimed at driving performance improvements and efficiencies within the government.

Green Dashboard
The Green Dashboard is a tool of Sustainable DC. The dashboard provides data on the District's environmental sustainability performance. Users can also download data and charts, as well as learn more about various measures of sustainability.
Citywide Planning Documents
The Office of the City Administrator also maintains a comprehensive list of citywide planning documents. Together, these documents help guide District government decision making and long-term planning.