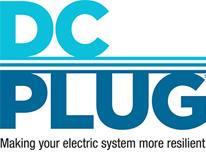 The DC Power Line Undergrounding (DC PLUG) solution was derived from the Power Line Undergrounding Task Force, which was established August 16, 2012. Through the collaborative process, the Government of the District of Columbia approved a multi-year $1 billion power line undergrounding project to help prevent prolonged electric service outages during significant weather events.
DC PLUG represents a public-private partnership between the District Government and Pepco that will result in the strategic undergrounding of overhead feeders in Wards 3, 4, 5, 7 and 8. Through this initiative, the high-voltage feeders most affected by outages will be installed underground. About half of the District is already served by undergound lines. Secondary and service lines will remain overhead on the existing poles. This undergrounding solution is practical and it will achieve the electric system resiliency objectives of the District and Pepco.
The legislation that authorized the District's power line undergrounding initiative became effective in May 2014, and mandates a triennial project planning and review process by the Public Service Commission (PSC). Pursuant to the Triennial Plan, DDOT will construct the necessary underground facilities and Pepco will install the electric distribution system improvements. The Triennial Plan delineates the engineering and construction strategy for the 21 feeders designated for undergrounding during the initial three-year period.